This dance session is the perfect opportunity to celebrate your Dancer's soul in all their glory. Capture moments that are more than Memory-Mates.  Your Limited Edition session will create family heirlooms to decorate your home and share with friends and family.  
Saturday, August 26th, 10am-4pm.
Click below to view available time slots and book your session.
20-30 minute sessions $29. 
Hurry!! Grab 'em while ya can!  Sessions will fill fast. 
Book & Schedule
About the Location
Conveniently located at Soul II Sole Performing Arts Studio
What better place than a performing arts studio to capture the perfect image.  We will have access to the mirrors, bars, Lyra, etc to capture the most precious images of your child proudly displaying their strengths! 
200 N Armstrong St.
Bixby, Oklahoma 
About the Photographer
Autumn's goal as a photographer is to celebrate children at every age, to unveil the spirit of a child in her images and to help families decorate their worlds with highly personal artwork. Artwork that matters.
Most of us have memory-mate images of ourselves growing up. I wanted to create something more, something that would become part of your treasured home décor while capturing activities that are truly a part of your life. I envision the portraits we create as being something displayed prominently in your home where it can lift the self-esteem of your child, as well as bring smiles to you and your family daily.  
Beautiful Dancers
click/tap to view bigger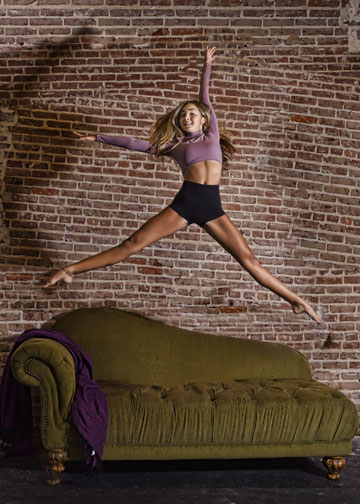 Products & Gifts
Not only have we created a special product menu for this limited edition session, you can take advantage of our pre-order BONUS options.  Don't worry, we offer a 100% satisfaction guarantee.  Our special menu not fit your needs? You are welcome to order off of our standard product menu as well.   There are a variety of printing, gifts and wall portrait options available.
Canvas Wall Art
Our high-quality canvas prints are made to last for generations without fading, are the best way to show off your images, and come in a variety of sizes. We can work with you to create a custom collage with your favorite shots.
Custom Mobile App
The best way to show off and share all of the images from your shoot? Be sure to ask us how you can get your own custom app that saves right to your mobile devices, to have with you always. You can easily share the app in person, and online.
capturing today, saving tomorrow and cherishing the moments in between 
Reserve your spot today for $29. Book online. Instantly.
Click the button below to view available spots, and to book your time slots.
Book & Schedule