Preserving memories for those who truly value life & want heirloom products to showcase.
Senior Session Investment Guide
The Investment
In addition to taking home large wall canvases, prints, and gift prints for family members...most seniors take home a Senior Album of their favorite photos (albums begin at $785). 
Take home only what you want using my Create Your Own Photo Collection guide (beginning at $750).

A Social Media Photo comes with every print/product you purchase.

A typical Senior client spends north of $800 on their order. But some spend $700...and some spend $4000. It just depends on what your heart desires to take home and the value you put on the photos we create together.

---
---
Want senior portraits that you CAN'T WAIT TO SHOW OFF?
I believe that you deserve to have a blast getting your portraits taken, and also to get images that are not only cool today, but classic enough that you want to show them off for years to come. Enter your email address below and I'll send you my free email course with my best tips on how to choose the right photographer for you.
Video - what you'll experience on this exciting photo journey
Photo Gallery
Click/tap to view larger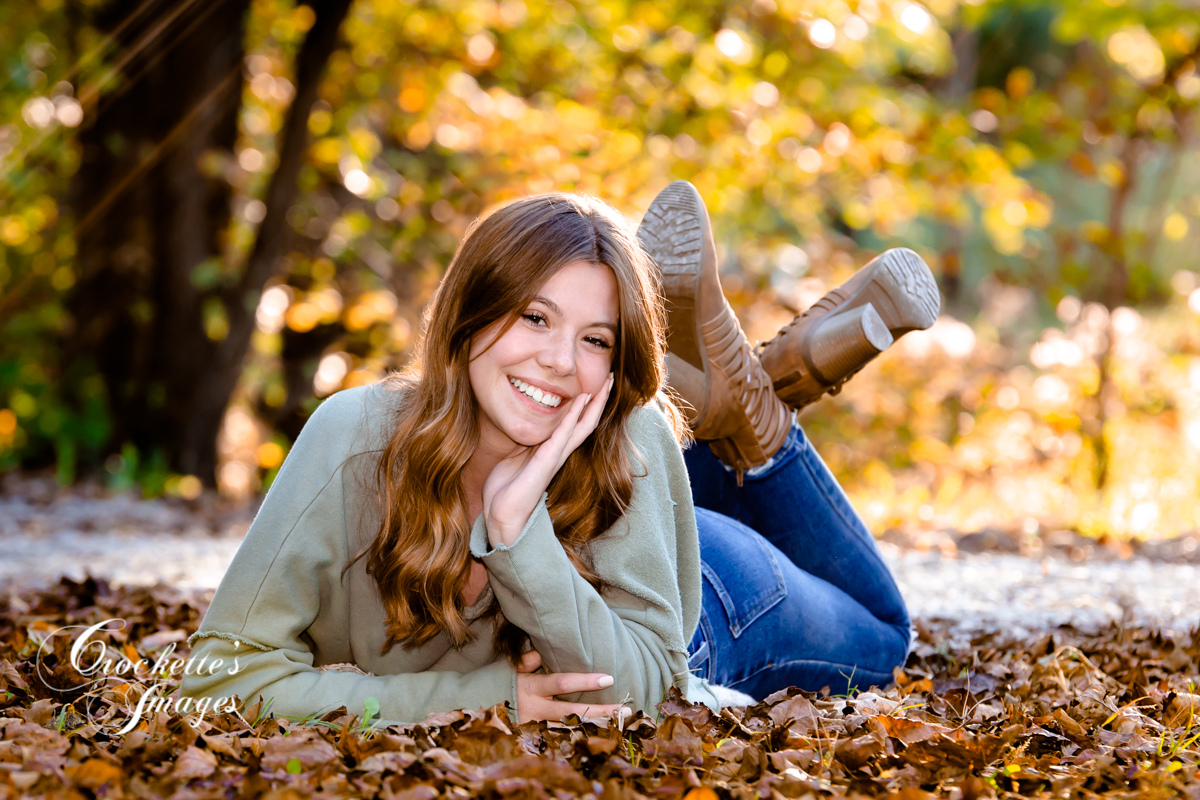 The memory of this milestone will live on forever through the quality heirloom products and unforgettable experience provided by Crockette's Images

SENIOR SESSIONS
I'm a posing professional. I promise your hair, hands, & feet will be perfectly placed. I remove glares on glasses, facial blemishes, and stray hairs. Your final products will be a perfect piece of art...but not look over edited.

WHAT TO WEAR....?    PHOTO LOCATIONS....?
Don't know what to wear for your session?  Fear not...I will discuss what to wear and send you ideas so you are confident and excited.
We can visit any location you desire. If you don't know where to go...that's ok.  I have access to several beautiful locations around the Cape/Jackson area.

you'll have help every step of the way
SHARING ON SOCIAL MEDIA
Your favorite photos on your phone...everywhere you go.

You'll receive a Social Media Sharing Photo for every photo/product you take home. They download directly to your mobile device so you can show off your photos anytime.

Sharing on Social Media is easy
SENIOR ALBUMS
Love 40+ photos but don't have all the wall space needed to display everything? No problem! You'll love my Heirloom Albums.

Senior Albums are the best way to take home all your favorite photos.  All your favorite photos are printed directly onto lay-flat pages and are safely preserved so you can pass down this heirloom for generations.
I take care of designing your album in a very creative-artistic way.  A full album proof  is given before printing.

CANVASES, MOUNTED, & WOODED PHOTOS
A luxurious  way to display your favorite images. Canvases, Mounted, & Wooden Photos are ready to hang...no framing required.
I'll help you design your walls at out Viewing/Ordering Session.
Senior Session Options
$300   ~   2-hour session

4-5 Outfits
Up to 2 Photo Locations near Cape Girardeau

Professional makeup $70
Perfect if you want a Senior Album with all your favorites, several wall prints, and gift prints

    * Products sold separately from session fee*
$175   ~  1-hour session

2-3 Outfits
1 Photo Location near Cape Girardeau
Professional makeup $70
Perfect if you want a Senior Album, a few wall prints, and gift prints

     * Products sold separately from session fee*
$125  ~  30-minute session

1 Outfit
1 Photo Location at my country property (ask me for photo examples)
Professional makeup $70
Perfect amount of time for several wall prints and gift prints too
     * Products sold separately from session fee*

* Makeup fee is to be paid directly to the makeup artist

Create Your Own Photo Collection
Take home only what you need with my easy to use three-step Create Your Own Collection guide (beginning at $750).
A free matching Social Media Sharing Photo comes with every print/product ordered.
Text/Call for questions about my Create Your Collection guide 573-233-6030
Crockette's Images specializes in wedding and engagement photography. Proudly serving South East Missouri since 2011. Outside of photography, I love hunting and fishing with my family, hiking and kayaking with my friends, and coffee every morning with my sweet kitty, Jayda.